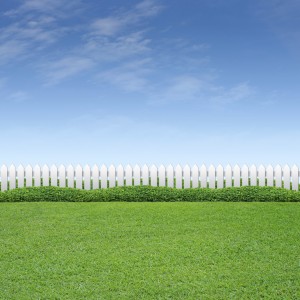 A residential fence can come in a number of different shapes and sizes. With so many different materials to choose from, having the fence of your dreams installed for your home can be easy. However, if you aren't exactly sure what the fence of your dream looks like, you could be left with a tough decision on your hands. In order to make your decision, look at each fence material and learn about their benefits. One fence material that has become popular with homeowners is PVC vinyl.
PVC vinyl is known to be extremely durable and cost effective. This is because of the way the material is created as well as how strong the vinyl is after production. Unlike wood and chain link fences, weather conditions like rain and snow won't negatively affect your vinyl fence. The durability of the fence also comes from how strong it is against weather conditions. Rain and snow tends to slide right off the surface while changes in temperature won't affect the structure.
A PVC vinyl fence is also flexible in the sense that it can come in numerous colors and styles. This type of fence can be used as a horse fence, privacy fence, pool fence, and picket fence with no issue. The material also helps to hold color for longer, which means painting won't be necessary. It's lack of maintenance needs also makes this type of fence the best option for busy homeowners always on the go.
At Hercules Fence, we specialize in the installation and maintenance of several fence styles throughout the Maryland, Virginia, and North Carolina areas. Residential fencing provides a welcoming appearance to complement your home. Our sales team can offer you many selections to choose from to accommodate your privacy, semi-privacy, and decorative needs, and our professionals use only the highest quality materials to install your fence at a price that is reasonable and affordable. We also specialize in commercial fencing to keep your business safe and secure while also looking professional and welcoming.
To get started with your residential fence for your home, call us today at 1-800-883-3623. You can also visit our contact page to find a full list of our locations and phone numbers.
Follow Hercules Fence today on Google+, Facebook, Twitter, and LinkedIn.