Hercules Fence and Habitat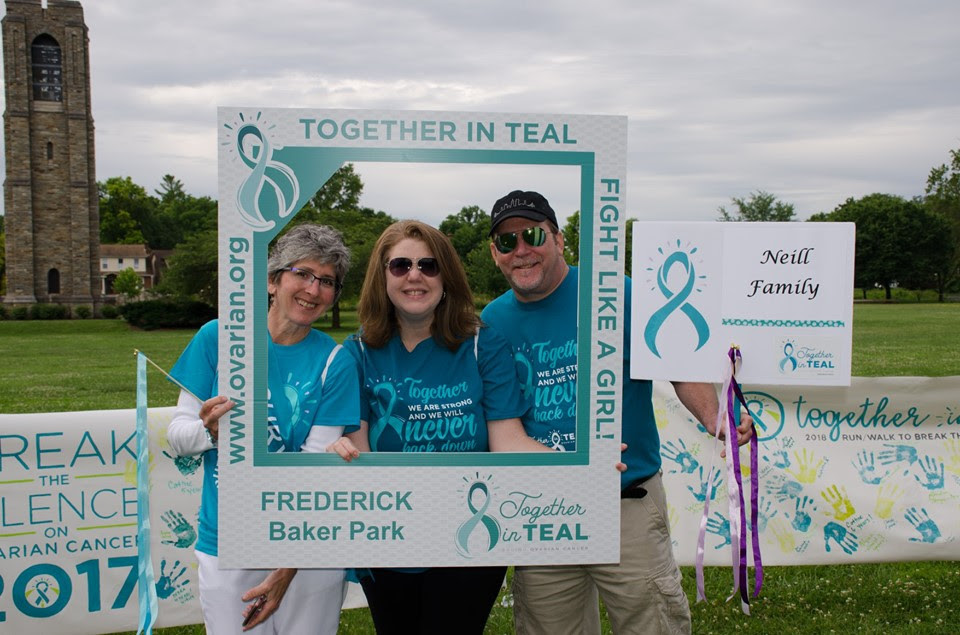 Together in TEAL®
Hercules Fence was proud to support the Together in TEAL® – Ending Ovarian Cancer Walk. The nearly 500 participants raised more than $132,400.00 in the fight against ovarian cancer. The funds will be invested in heightening awareness, educating local communities, improving the quality of life for survivors and their families and research that will save lives. Hercules Fence is honored to be able to support such an amazing cause.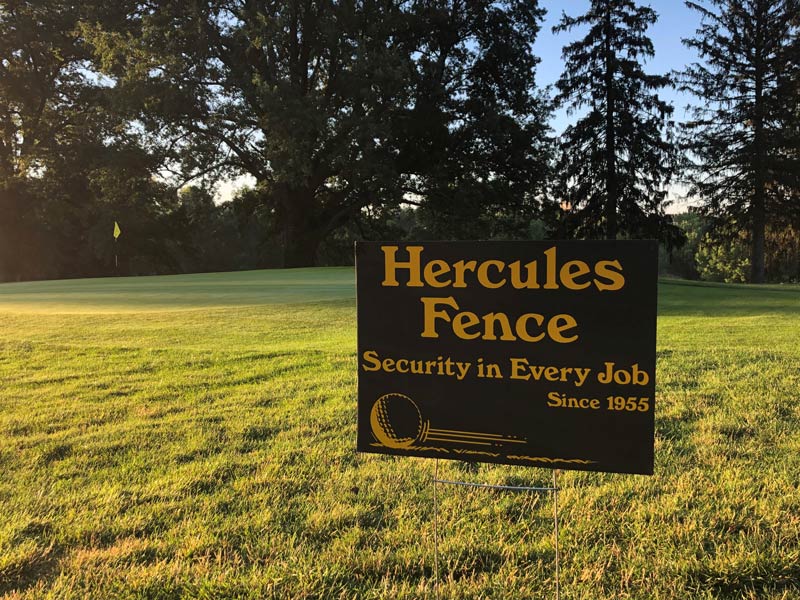 Fallen Marines Golf Outing
June 29, 2004 was a day that many will never forget. As Marines from Bridge Company Bravo of the 6th Engineer Support Battalion, based in Folsom, PA were traveling on the southeast outskirts of Baghdad their Humvee was attacked by a roadside bomb. The bomb killed three Marines, Sgt. Alan D. Sherman of Ocean Township, NJ, Cpl. John H. Todd, III of Bridgeport, PA and Lance Cpl. Patrick R. Adle of Bel Air, MD and wounded two others.
This year marks the tenth year that Hercules Fence has been a proud sponsor of the annual Fallen Marines of Bridge Company Bravo Golf Outing which honors and pays respect to all Marines that have been lost from Bridge Co B, 6th ESB, USMC, Folsom PA. The golf outing was held on June 29, 2019, the fifteenth anniversary of that heartbreaking day. Thanks to the support of over 25 local businesses and the participants of the golf outing, over $10,000 was raised for the Veterans relief fund at VFW 928. Hercules Fence is proud to be a part of such a wonderful event.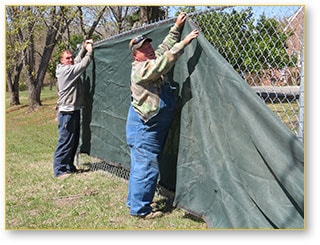 Goochland Free Clinic and Family Services
Hercules Fence was proud to team with Hourigan Construction to support Goochland Cares with the construction of their new facility. Our team offered a temporary fence and a small wood dumpster as donations. This facility will have a huge impact on Goochland Families in need and houses medical and dental offices, a food pantry, counseling for families in need, and also a shelter for abused women.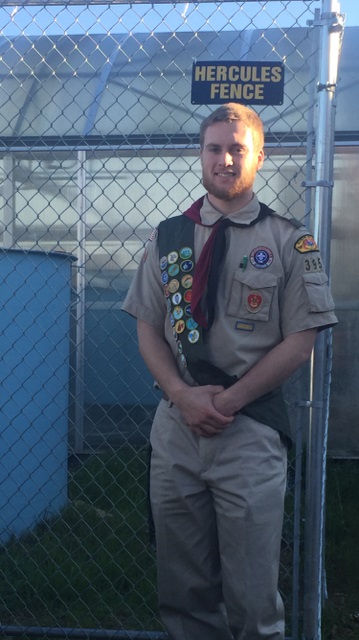 Eagle Scout Project
Hercules Fence was proud to support Justin Bussard, an Eagle Scout Candidate from Boy Scout troop 395 out of Finksburg, MD as he completed his leadership project, a requirement to qualify for his rank of Eagle Scout. Justin's project was to create an aquaponics system which would be located at North Carroll High School in Hampstead. An aquaponics system is a series of tanks that creates a system for farming fish and plants together in a mutually beneficial cycle. The Science Research program at NCHS will utilize the aquaponics system to conduct studies on the fish and the growth of plants. All produce grown will then be donated to local food banks. A portion of the system was scheduled to be located outside the school building and needed to be secured for safety reasons. Hercules Fence was happy to donate the fence materials that were required to build a 16 x 16 x 8 foot enclosure around the system. Hercules Fence was happy to partner with the Boy Scouts of America and North Carroll High School on this important project.
North Durham Youth Empowerment Project (YEP)
Hercules Fence is proud to support the North Durham Youth Empowerment Project (YEP). The YEP provides Baltimore City youth programs and workshops that build character as well as life skills. Focusing on youth between the ages of 6 and 14, the program is able to reach children during the time when the most critical developmental and social changes occur. Teaching children vital life lessons such as growing their own food, sewing their own clothes or creating crafts provides a positive experience that allows the youth to take pride in themselves and their community. The goal of YEP is that by learning life skills and taking pride in their community, the Broadway East youth will focus on ways to make positive changes rather than violence during times of trouble.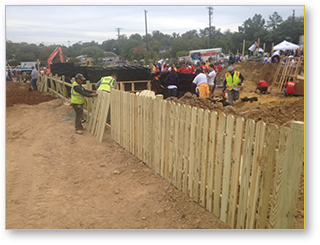 DCBIA 23rd Annual Community Improvement Day
Hercules Fence mobilized and installed approximately 200 LF of 4′ high pressure treated wood picket fence for community improvement day. Fence is installed directly opposite the district heights metro station and also across from the new Capitol Gateway Apartments (being constructed now). Hercules Fence mobilized the week prior to build day to set all fence posts. On Improvement day all fence pickets were installed along south capitol street to complete. Value of fence donated – $10,000.00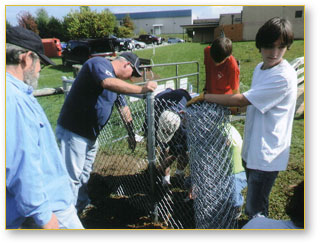 Boy Scouts of America – Eagle Scout
In September of 2013, Hercules Fence was presented with an opportunity to partner with Ben Bieryla an Eagle Scout Candidate from Troop 52 in Front Royal, VA. Ben's Eagle Scout project was to organize and lead a group of local volunteers in providing an addition to the animal holding area at the Humane Society of Warren County. Our donation of fence materials assisted Ben and his group in the enhancement of a facility dedicated to the compassionate care of abandoned, abused, and homeless pets. Hercules Fence is proud to have partnered with the Boy Scouts of America and the Human Society of Warren County on this important project.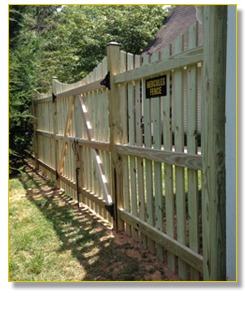 Ronald McDonald House
Description: In June 2014, Hercules Fence was presented with an opportunity to work with Shirley Contraction's Metro Earthworks Division and the Ronald McDonald House Charities of Greater Washington DC. Hercules Fence Company donated the installation of New Pressure Treated Fence and Gates at the Ronald McDonald House of Northern Virginia adjacent to Fairfax Hospital. Metro Earthworks and Hercules Fence are but two of the regional contractors who participated in this important outdoor renovation project.