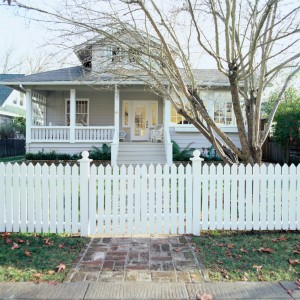 When it comes to maintaining your home, there are plenty of choices homeowners are faced to make. There are choices to be made about safety, privacy, and curb appeal at any given moment. When it comes to the exterior of a home, the option of a residential fence is one that most homeowners are faced to consider. While many homes typically come with a residential fence already installed, some homeowners are left to consider installing a residential fence on their own. A residential fence comes with many benefits that some homeowners may fail to realize. These benefits include:
Curb Appeal- A residential fence will add to your home's overall curb appeal. A fence will make your home appear more welcoming while also show that you care about the state of your house. While also increasing your curb appeal, a residential fence will also increase the overall value of your home as well.
Safety- A residential fence will help keep your family safe. A fence will allow your children and pets to play outside without the fear of them leaving the yard. This also helps to keep pets, like dogs, inside the yard as they play outside. A residential fence will also deter strangers and intruders from entering your property. A fence will also help to deter criminal activity as well.
Privacy- A residential fence will help keep your yard and home private from those passing by your home. Families are able to enjoy time spent outdoors without the worry of strangers seeing them.
At Hercules Fence, we specialize in the installation and maintenance of several fence styles throughout the Maryland, Virginia, and North Carolina areas. Residential fencing provides a welcoming appearance to complement your home. Our sales team can offer you many selections to choose from to accommodate your privacy, semi-privacy, and decorative needs, and our professionals use only the highest quality materials to install your fence at a price that is reasonable and affordable. We also specialize in commercial fencing to keep your business safe and secure while also looking professional and welcoming.
To get started your new residential chain link fence by Hercules Fence, call us today at 1-800-883-3623. You can also visit our contact page to find a full list of our locations and phone numbers.
Follow Hercules Fence today on Google+, Facebook, Twitter, and LinkedIn.