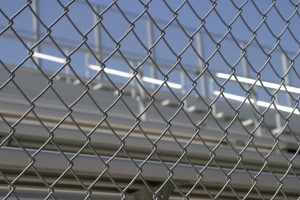 Hercules Fence prides itself on being as proactive as possible in community involvement in the areas we service. Our involvement with Dunbar High School in 2013 was no exception. Hercules Fence was happy to assist with fencing for the new school and was excited to hear that the new high school had been named the greenest school in the world.
Dunbar High School was proudly founded in 1870 and was nationally recognized as the first public high school for African American children. However, the school had been having a difficult time over the past few years, seeing a staggering rate of illiteracy in students. In 2012, only 6 in 10 students at Dunbar High were able to graduate on time. Since the ribbon was cut on the new school in 2013, things have certainly changed for the better. In fact, the school had the biggest gains in standard testing when compared to other city schools in D.C.
Based on criteria from the United States Green Building Council, Dunbar High School scored 91 points from a possible 110 points. The extensive water well system underneath the fields along with their energy system helped boost them to title of "greenest school" throughout the world.
Hercules Fence was able to provide over 1500 LF of 4-rail black aluminum as well as 1050 LF of black vinyl chain link fencing to help fence the tree pits, football field, and alternative field.
To learn more about Dunbar High School and its new rating, click here.
At Hercules Fence, we specialize in the installation and maintenance of several fence styles throughout the Maryland, Virginia, and North Carolina areas. Residential fencing provides a welcoming appearance to complement your home. Our sales team can offer you many selections to choose from to accommodate your privacy, semi-privacy, and decorative needs, and our professionals use only the highest quality materials to install your fence at a price that is reasonable and affordable. We also specialize in commercial fencing to keep your business safe and secure while also looking professional and welcoming.
To get started with your residential fence for your home, call us today at 1-800-883-3623. You can also visit our contact page to find a full list of our locations and phone numbers.
Follow Hercules Fence today on Google+, Facebook, Twitter, and LinkedIn.