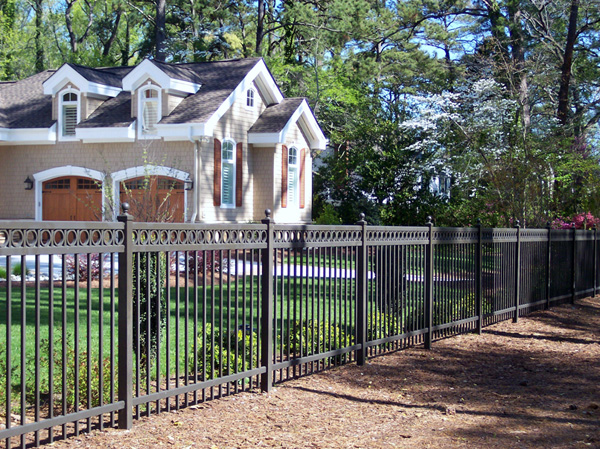 Gated communities all have one very distinct factor in common, and that is the fact that each is protected with large fences and gates. There are many benefits that these elements provide to a gated community, but really the first and foremost aspect of this is the security of the gate and the automated gate systems. The difference between the security afforded by an automated gate system and the security of a normal residential fencing system is a large gap. Gated communities tend to have security cameras mounted on their fences that discourage negative and criminal behavior.
Gated communities are often times communities with active Neighborhood watch groups, meaning they have active communities dedicated to reporting suspicious criminal behavior before that behavior becomes a threat.  Gated communities have a gate that can only be accessed via a security code. That large gate and fence is going to keep out the negative element and is another layer of safety between your house, your belongings, and your family and the possibility of danger and theft. The insulation of the neighborhood provides this extra safety simply by existing, and reinforces it by having a security code.
Lastly, often times the gated community will use separate avenues of entrance for visitors and residents, and require confirmation via telephone or pass system for the visitors of residents. This means that not only should you know the majority of those within your gate, but the ones that you do not know, are effectively friends of your community. The gate lets in only those who are part of your community by association.
At Hercules Fence, we believe in providing you the most security by providing you the best security fences and gates. The community is yours to provide. We have faith that you will provide a great one.
Learn about our fences today.
Contact Hercules Fence by calling (800) TU FENCE or click here today!
Check us out on Facebook, Twitter, Google+, YouTube, Flickr, and LinkedIn!
Hercules Fence offers commercial fences, residential fences, custom iron fencing, GSA Schedule and offices in Baltimore, Maryland, Richmond, Virginia Beach, Newport News, Northern Virginia, Raleigh, North Carolina, and Washington DC.
Click here to view our mobile site.
Subscribe to our Blog.
Source:
http://blog.homesmartinternational.com/top-5-reasons-to-live-in-a-gated-community/
http://lifestyle.iloveindia.com/lounge/pros-and-cons-to-gated-communities-10651.html