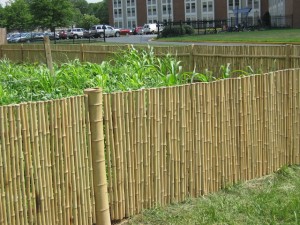 At Hercules Fence, we specialize in fence installation for both residential and commercial projects. We also take pride in projects that we like to call our Signature Projects. These projects include government agencies, airports, and private companies. Some of our prestigious projects include:
The National Zoo- Located in the heart of Washington, DC, the National Zoo is home to over 2,000 animals in this 163 acre park.
Walter Reed Hospital- Found in Bethesda, Maryland, the National Naval Medical Center and Walter Reed National Military Medical Center combined in 2011 to create what is now named the Walter Reed National Military Medical Center.
BWI-The Baltimore/Washington International Thurgood Marshall Airport can be found in Baltimore, Maryland off of the main highways.
Target Distribution Center- Locations throughout the United States including Virginia and Maryland.
Pepsi- PepsiCo locations include Baltimore, Silver Spring, and Columbia, Maryland.
Several US Armed Forces sites
We take pride in our Signature Projects at Hercules Fence and like to use them as an example of the excellent work we provide. These projects can include a challenging installation at a National landmark or a custom design created by one of our trained professionals. If Hercules Fence is trusted by government buildings, we can be trusted to install a custom fence for your residential or commercial property. We also provide high security fencing when needed. Let your project be our next Signature Project.
With 6 convenient locations throughout the Maryland, Virginia, and North Carolina areas, Hercules Fence is the only name needed when it comes to fencing projects. To get started with your new fence installation, call us at 800.883.3623 or click here to see specific information for each of our six locations.
Hercules Fence can also be found on Google+, LinkedIn, Facebook, and Twitter, so start following us today!